The purpose of this position is
Main responsibilities of this function include the execution of Delacon's corporate strategy for new product development and product support, and coordination of Delacon's research projects. Moreover, this function will ensure a close collaboration with universities and institutes. (S)he reports to the Director of PDI (Product Development and Innovation).
Essential duties and responsibilities / detailed working tasks are:
Define the R&D program together with species leaders, sales and new business development, aligned with the company strategy
Coordinate Delacon's R&D program and report on progress of the research projects to the Director of PDI
Preparation of the annual research report on the progress of ongoing research projects in order to obtain the annual subsidies from the Austrian government
Present the annual progress to external auditing authorities based on standard project formats
Representation of the R&D team (potentially with selected R&D team members) to visitors and key account customers
Participate in relevant project teams, formulate prototypes for new products, and actively participate in discussions with the project teams and the R&D team on all species (poultry, swine, ruminants and aquaculture)
Stimulate writing of peer reviewed scientific papers, congress contributions and patents
Review the scientific basis of the texts written by the R&D team and of the technical communication department
Collaborate with the species technical teams and product managers
Actively stimulate the collaboration between Delacon and FH Wels on in vitro screening of phytogenic actives
Your qualifications
You have obtained a PhD in animal sciences or biomedical sciences
You have a 10+ year continuously improving career in research gained at a university, institute or industry on animal nutrition, animal physiology or biomedical sciences
You have already gained basic knowledge on phytogenic actives
You have a positive attitude and are able to motivate and guide a team of scientists (previous leadership experience is expected)
You are excellent in setting your and your team`s priorities, also in adjusting them in case it is needed
You have an innovative mindset, compared with outstanding communication skills
You are leading your team by example
You are flexible, also including occasional international travelling
Our offers to you
Our offer to you: This position offers self-responsible, challenging and diversified tasks. We offer you a loyal, motivating and international working environment with the opportunity to grow personally and professionally. Flexible working-hours and social benefits schemes play an important role in our company culture.
Benefits
Personal and professional development
Health and well-being of our own team
DELACON Representative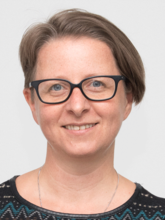 Krisztina Farkas
International Recruiting & Staff Development
Delacon Biotechnik GmbH
,
Weißenwolffstraße 14
,
4221
Steyregg
Phone: +43 732 640 531-227
e-mail: jobs@delacon.com