The purpose of this position is
designed to follow up existing and develop new customers in the Mediterranean region, focusing on Italy, Spain, Turkey and the Maghreb countries. Reporting to the Sales Group Leader EMEA-LA the new colleague performs and coordinates our sales activities in the area assigned to him/her, in order to achieve maximum sales and profit performance of feed additives in relation to the yearly budget established for his/her market segment.
Your detailed tasks will be:
directly following up and developing actual accounts: actively supporting and selling our products to existing accounts, also seeking new opportunities within these
establishing and developing new accounts
developing and managing the internal sales pipeline
closely collaborating with Delacon`s technical team in order to maximize the support provided for your customers, including organizing and managing field trials, studies, customer visits, development projects, trainings, etc.
proactive sector networking: participating in fairs, conferences and symposia relevant for your business area. Organising customer activities with our marketing team (specific seminars, visits to our production facility in Steyregg, conference participations, etc.)
actively working together with the other departments of the company: collecting and sharing information on our competitors, market trends, business opportunities and success stories with the relevant units. Close teamwork with the colleagues in the EMEA-LA Region is expected.
budget responsibility: full responsibility on yearly budget in terms of turnover, forecasting and cost analysis in the given area.
Your qualifications
an MSc or PhD in animal / nutritional sciences or feed / food technology
commercial experience gained within the animal feed industry (preferably 5-7 years)
previous experience with the sales of phytogenic feed additives will be a clear advantage
people management experience is a plus
besides your mother tongue (preferably Italian, Spanish or French) an advanced level of English, both spoken and written
strong analytical and problem-solving skills
ability to travel (maximum 50% of your worktime)
Regarding your personality, you are:
proactive, continuously seeking new opportunities
an absolute team player
an outstanding communicator
capable to work independently, able to set yourself priorities and organize your work effectively – your job will be a home-office based one
flexible, open minded
positive and have a friendly attitude
Our offers to you
This position offers you self-responsible, challenging and diversified tasks. We are offering you a loyal, motivating and international working environment with the opportunity to grow both personally and professionally. Flexible working-hours and social benefit schemes play an important role in our company culture.
Benefits
Personal and professional development
Health and well-being of our own team
DELACON Representative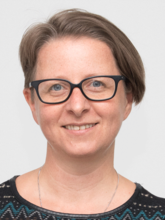 Krisztina Farkas
International Recruiting & Staff Development
Delacon Biotechnik GmbH
,
Weißenwolffstraße 14
,
4221
Steyregg
Phone: +43 732 640 531-227
e-mail: jobs@delacon.com