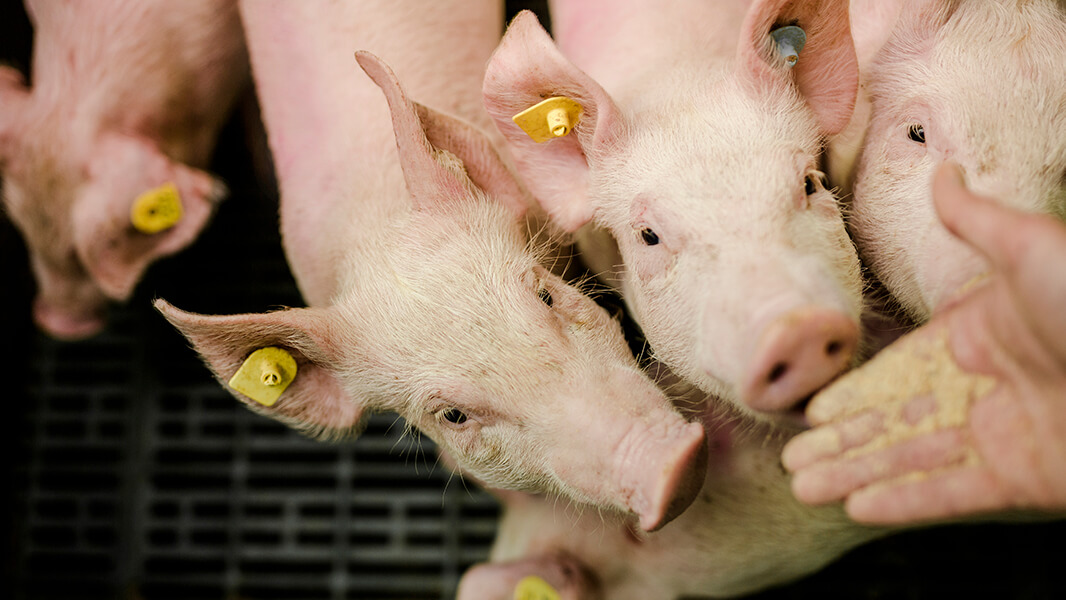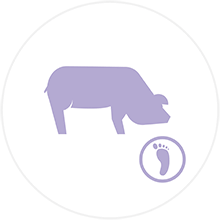 Pig producers have a hard time - rising costs and falling prices make optimal growth performance in growing-finishing pigs more important than ever. In addition, production results must be constantly adapted to consumer demands – residue-free meat of best quality, reduced environmental impact and improved animal welfare.
In order to achieve the full growth potential of grower-finisher pigs, they need optimal nutrient supply adjusted to their respective phase of life. Additionally, a good feed conversion and stress tolerance are necessary - otherwise the animal's fitness and welfare concerns will fall by the wayside.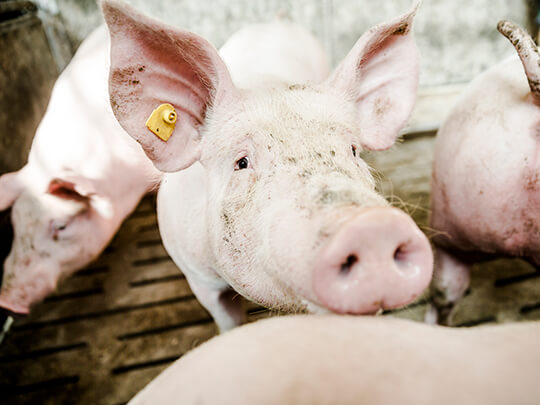 The decisive factor: optimize cost per pound of gain
For a profitable swine production system, the decisive factor is the cost per pound of meat produced - the feed efficiency. During the grower-finish stage, feed efficiency means obtaining highest growth rates and daily gain while keeping feed costs as low as possible.
A prerequisite for a high growth performance in growing-finishing pigs and thus cost savings, is a normal health status of the pig, a high feed intake and a good absorption and utilization of dietary nutrients. Due to an improved feed intake and facilitated digestibility of dietary energy and protein, the growth performance in growing-finishing pigs is increased. This can save feed costs, shorten the finishing period and improve feed conversion ratio.
Moreover, better feed conversion rates go hand in hand with reduced nitrogen excretion. A reduced ammonia emission is important not only for the environment, but it also contributes to the health status of the respiratory epithelium and thereby maintain pig's health and wellbeing.
Did you know?
An 8-hour stay in a swine barn with an ammonia concentration of 20-25 ppm can lead to eye, nose and throat irritations in workers and pigs. Ammonia concentrations above 40 ppm in the pen's environment extend the finishing period by up to 6 days as daily weight gain can decrease up to 7% and feed conversion can deteriorate up to 9%.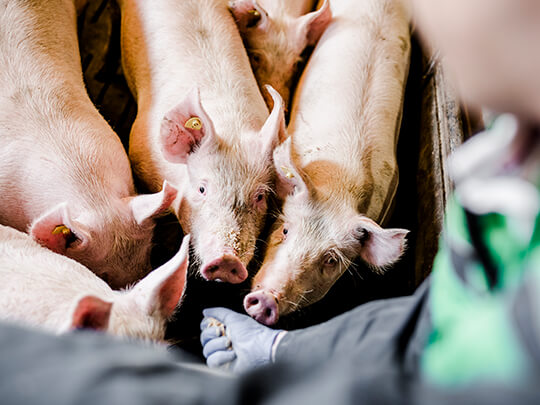 Ammonia - not just a threat to the environment
Improved feed efficiency and improved performance in pigs lead to higher profitability - the most important driver of modern pig production. However, impaired health contributes to reduced feed intake and reduces animal performance. In particular, high aerial ammonia emissions in pig farms have a negative impact on human and animal health by impairing the mucous membrane in the airways. In addition to aerial ammonia, the ammonia formed in the intestine through the degradation of undigested protein puts strain on the intestinal mucosa and liver metabolism. Ammonia that enters the blood must be detoxified via the liver. This process is often associated with a high loss of energy. In order to maintain the profitability of pig production, it is necessary to have a holistic approach – reducing ammonia emissions is an important part of this.
Challenges & Solutions Swine
Interested in other Challenges & Solutions?
Aromex Pro – optimized feed intake means more performance and less ammonia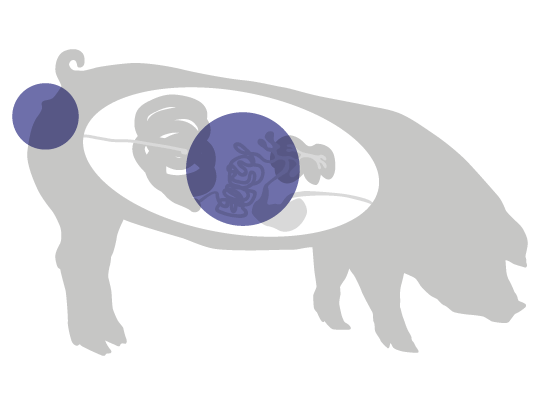 Aromatic formulation of phytogenics perfectly adapted to the needs of growing-finishing pigs
Optimizes feed intake, supporting growth performance in pigs thus maximizing profitability
The thorough selection of ingredients in Aromex® Pro, like essential oils and saponins, is perfectly adapted to the requirements of sustainable and profitable pig production. Aromex® Pro is the holistic solution to optimize feed intake which can potentially lead to increased growth performance. This high-quality phytogenic feed solution supports growth performance, profitability and modulation of ammonia formation.
Nature that works - proven scientifically
Studies have shown that the combination of active ingredients in Aromex® Pro improves feed conversion ratio and average daily gain while reducing ammonia emissions, thus supporting profitability of pig fattening.
Delacon Expert
Get in contact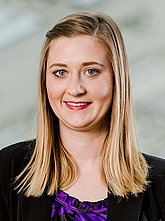 Megan Koppen
RTM Poultry, Sales Group North America
Delacon services
Send us a message