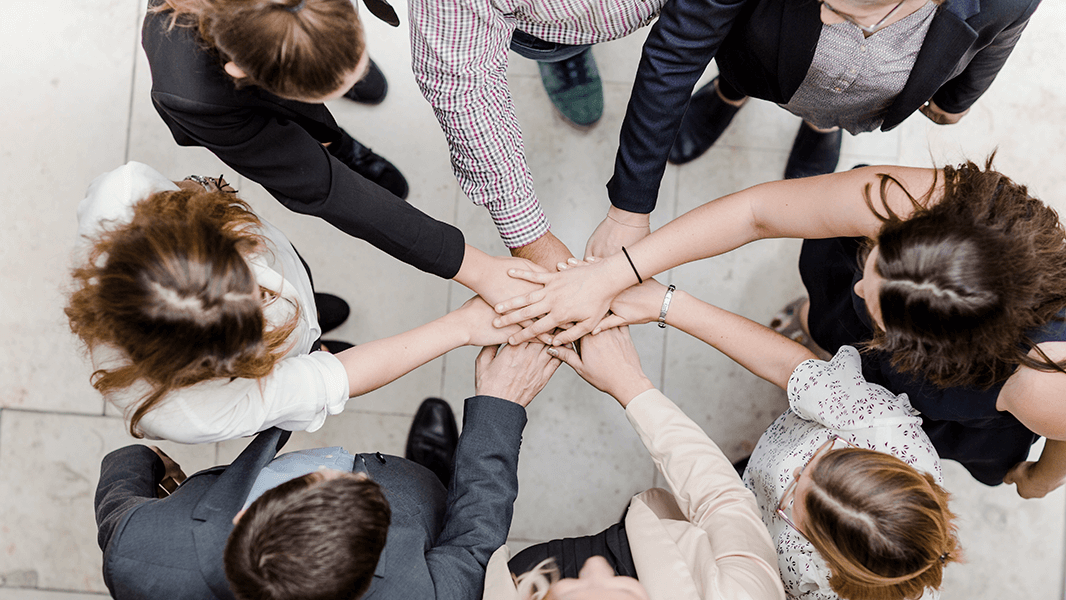 Your Application
We want to form the best possible impression of you and get a full picture of who you are. Please include in your application the following:
contact details
curriculum vitae - education, qualifications, and previous work experience
cover letter
testimonies & references
Please indicate clearly and completely in your curriculum vitae the companies and positions you have gained relevant work experience at. Ideally include a short description of your tasks and responsibilities at your previous places of employment. This helps us obtain a concrete picture of your abilities and match that with the most suitable position. Please also attach your educational documents and any additional qualifications, so that we can check your professional background against the requirements of the targeted position. It's okay if there are gaps in your curriculum vitae. Simply give us some details about them.
We can get to know you a little bit better via your cover letter. It's extremely important to us that we recruit people who enrich the Delacon team on both a personal and a professional level. Share with us the reasons why you would like to be a part of the Delacon team. Give us the chance to get to know your full potential, including your hobbies and personal interests. We highly appreciate colleagues who bring with them a high amount of motivation to develop themselves further, sharing our vision and pioneering spirit.
Your employment certificates and references help us gain a more detailed view of your competence. This makes it easier for us to find the best position for your unique abilities.
How should you apply to us?
We would like to give you feedback on your application documents as soon as possible and therefore ask you to send your complete documents by e-mail to jobs@delacon.com Alternatively, you can also fill out our application form on our website and upload your documents. Please refrain fr­­­om sending your documents by post.
Good to know:
Your application documents should give a short but thorough overview on you and your qualifications.
Please take care to spell check and, if possible, have your documents edited for grammar and spelling by a friend or a family member.
What happens after you apply?
Our recruitment process is transparent for your benefit.
The foundation of a long-lasting work relationship is respect for each other. We understand how annoying it is to invest time in your application, then get no feedback on it for weeks, if ever. Therefore, we send you a confirmation of receipt of your application within 5 business days. As we receive numerous applications, and would like to take the time to examine all of them thoroughly, we ask your patience before a 2nd feedback is sent to you. We will inform you on the progress of your application as soon as possible. You can trust that you will receive one from us.
We strive to accurately describe each position that opens at Delacon, so that we can ensure the best possible fit for new hires. As part of our hiring process, we offer a "probation day" - a chance to come into the office and visit with several of the departments you'd be working with. It's an opportunity to get a first impression on our work environment and your future tasks. During these, please share your thoughts with us. The doors of our team leaders are always open. Ideas for improvement are always listened to and, when possible, implemented.
Does that sound like a good deal to you? Ask about taking advantage of probation day at your interview.
Your Interview
Your interview will take place with your future team leader and a representative of our HR department. We want to take the time needed to get to know you, so please allow for a long interview - probably about an hour. With our international applicants we usually organize the first interview via Skype. If in the first interview we've made a great impression on each other, you will be invited for a second meeting.
We are continually updating our processes, so that we can share with you a final decision as fast as possible. Having said that, please be patient at this stage. Our colleagues are active all around the globe, and their travelling schedules might cause delays in the recruitment process.
Tips for a Successful Interview
Tip 1: Be proactive and ask questions.
We love questions, and we encourage you to ask them. Plus it shows that you're engaged and excited to join the team. This is your opportunity to get to know more about the position and your employer. That's why we favor long first interviews, so that we both can have our questions answered.
Tip 2: Be well prepared.
Get familiar with the company and the position you've applied for before the interview. Great tools for this include our website, blog, and social media appearances. Arriving well prepared shows us your honest interest in becoming a member of the Delacon team.
Tip 3: Be honest.
During the personality and career path portion of your interview, make sure that your spoken narrative is in parallel with your curriculum vitae and stated personal goals. Be confident in your experience and goals, but be honest. Don't be shy to tell us about your strengths and your areas for improvement. No one is perfect, and we're curious about your talents and what drives you as a person.
Tip 4: Be yourself.
It is very important for us that you feel comfortable and that you can be your real self with us. Therefore, there is no specific dress code for our personal interviews. Dress comfortably according to your own standards.
Good to know:
We truly are an international team. We value diversity and refrain from any kind of discrimination. We guarantee you a discrete and transparent recruitment process. You remain informed about the next steps and the current phase of your application during the whole process. You can also contact your recruiter any time for a status update. We are committed to long-term collaboration and respect by ensuring that you are never given false expectations.
Interested in joining us?