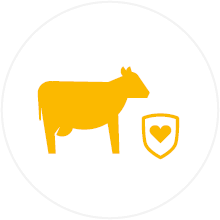 For youngstock the switch from monogastric milk digestion to a fully functional ruminant digestive tract is quiet challenging. Other challenges in terms of feeding transition, such as the introduction of concentrate and fiber in the diet, weaning, and any changes in shelter and surroundings, must also be overcome within the first weeks of life. All of these challenges can lead to instable digestive functions in calves and reduced growth performance.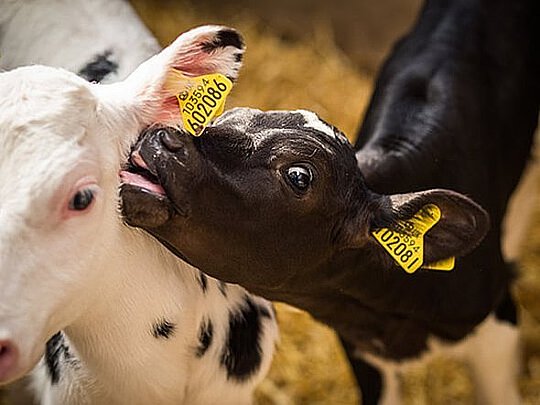 Dairy youngstock performance today impacts tomorrow's milk yield
A low feed intake during the first weeks of life can reduce long term growth rate and may impair later performance for all ruminant species. The time of first lactation milk production could be delayed in dairy cattle and dairy goats, just as the finishing performance of beef cattle and lambs could be negatively impacted, resulting in reduced profitability of the operation. Early feed intake is crucial for the development of a stable microbiota and for maintaining long term intestinal health.
Did you know?
In order to achieve high and consistent growth rates, calves must be supplied with high quality nutrients in the appropriate balance and quantity at the right stage of growth and development. A healthy, stable gastrointestinal system from the start of life is one of the prerequisites for successful and economical production.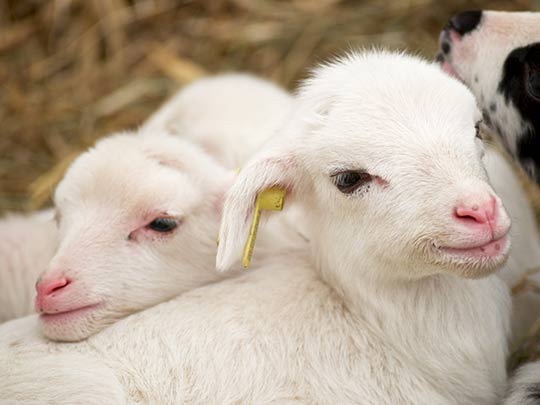 The goal is healthy rearing and profitable calves, lambs and kid goats
Shortly after birth youngstock are very responsive to environmental factors. Intestinal health is related to colostrum uptake and quality of nutrient supply. Ensuring colostrum intake, as well as consistent supply of high quality nutrients from all sources, including concentrates and milk replacers, are necessary for maintaining healthy development and function of the growing ruminant digestive system and support of a strong immune system. Providing the building blocks for a successful start is an investment that adds value and profitability to any operation.
Challenges & Solutions Ruminants
You want to inform about other Challenges & Solutions?
Start with the power of nature:
Actifor® Start – make sure your youngstock is off to a good start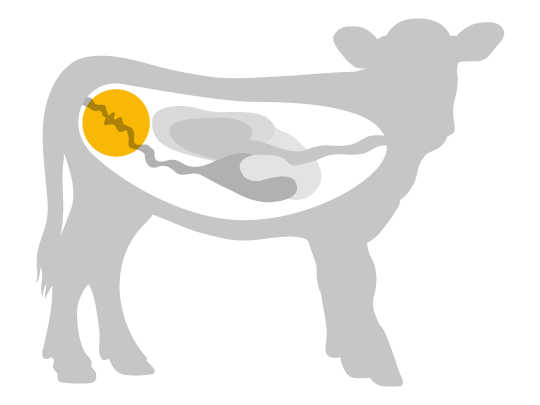 Enhances feed intake and supports nutrient utilization, thus contributing to improved average daily gain
Contributes to enhanced resilience during challenging periods
Supports the maintenance of a normal, healthy intestine
Profitable production requires a strong start: The unique active phytogenic complex in Actifor® Start, consisting of naturally extracted saponins, essential oils and mucilages, is tailored to the needs and preferences of young ruminants. Actifor® Start stimulates the appetite and supports the natural defenses of young animals, thus contributing to the maintenance of a healthy intestine. Through healthy digestion and feed conversion, the calf, lamb and kid goat's needs and production performance are supported even during challenging periods.
Nature that works
Actifor® Start contributes to support the maintenance of a healthy intestine.
Actifor® Start can help to support the natural defenses of calves.
The sophisticated formula of Actifor® Start helps to improve average daily gain and feed efficiency in calves.
*University trial ACTIFOR® START in rearing calves, Germany, 2014
**Trial in veal calves with ACTIFOR® START, Netherlands
***Trial in veal calves with ACTIFOR® START, Netherlands
The study results shown are not intended to represent or guarantee the same or similar results.
Delacon Expert
Get in contact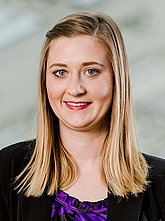 Megan Koppen
RTM Poultry, Sales Group North America
Delacon services
Send us a message