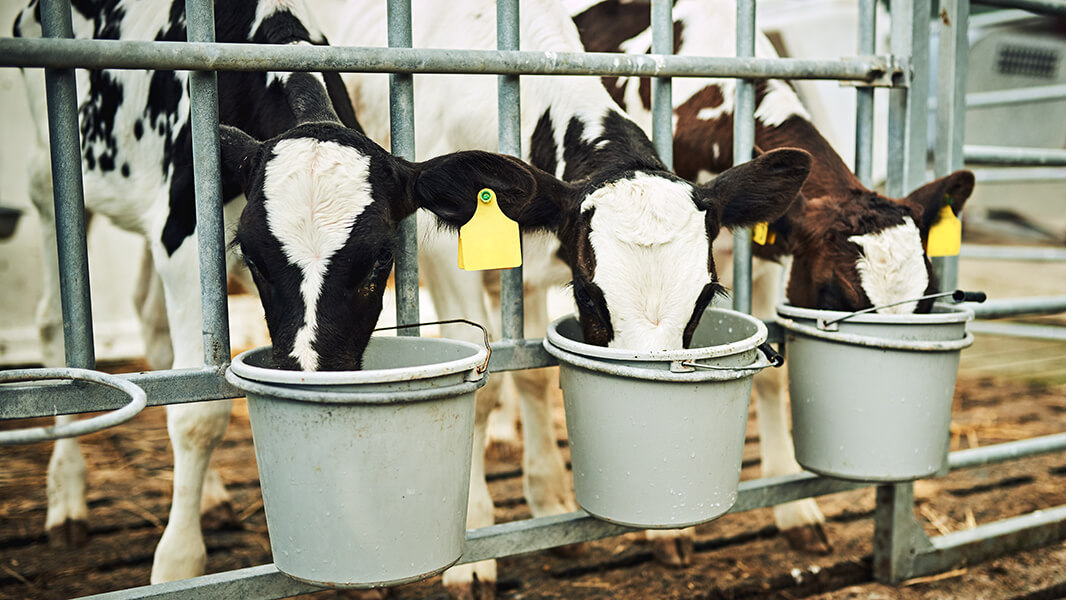 Maintaining normal digestive and respiratory functions in calves also contributes to the economic success of production. Because respiratory health and gut health supports the performance of growing and mature animals, it is worth supporting the development of healthy calves from the beginning.
Did you know?
A reduced average daily weight gain leads to a later 1st calving and lower milk yield in 1st lactation.
An increase in feed intake (from the milk or calf milk replacer and starter feed) during preweaning period has a positive effect on the long-term productivity of dairy calves: for every 100g of preweaning ADG, dairy cows produced 150kg more milk during their first lactation.1
A healthy calf means high growth performance
The gut is where production performance and resilience begin for calves: if feed intake and nutrient utilization are reduced, the immune system may lack the resources required to maintain stable respiratory functions and digestion. Good palatability and digestibility of nutrients from milk and/or concentrate can contribute to the decisive energy and protein supply within the first weeks of life. Thus, the first goal must be to improve feed intake and thereby strengthen the digestive function. By maintaining normal respiratory function, consistent digestive development, and stimulating feed intake, average daily gain and overall performance can increase.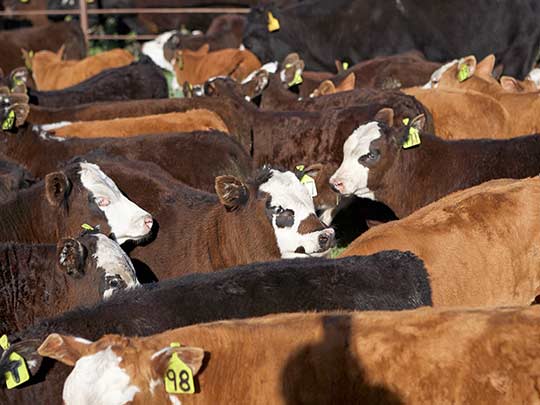 Challenges & Solutions Ruminants
Do you want to know more about other Challenges & Solutions?
Phytogenic support for calves:
Actifor® Protect – Take a deep breath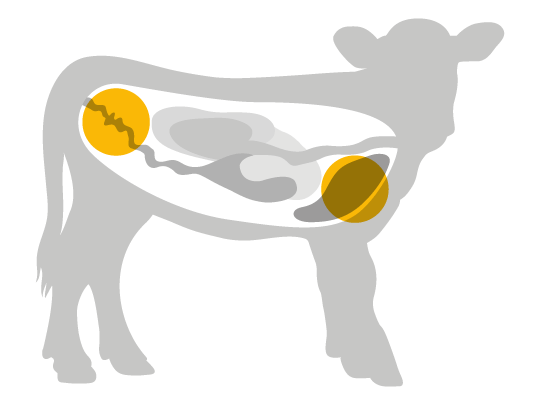 Stimulates feed intake and digestive performance
Supports resilience for healthy calves
Enhances average daily gain and improves feed conversion ratio
The selected aromatic combination of natural essential oils, flavonoids and saponins in Actifor® Protect supports the overall health status of calves and contributes to high performance right from the start. With Actifor® Protect calves will benefit from a broad spectrum of key advantages: Beneficial influence on respiratory function and support of digestive performance. Moreover, Actifor® Protect positively contributes to enhanced feed efficiency and daily weight gain by improving the milk and concentrate intake.
Nature that works
Research has shown that Actifor® Protect supports feces consistency as well as feed intake in calves.
The sophisticated formula of phytogenics in Actifor® Protect helps to support the natural resilience of the calf.
1 Soberon and Van Amburgh, 2013. LACTATION BIOLOGY SYMPOSIUM: The effect of nutrient intake from milk or milk replacer of preweaned dairy calves on lactation milk yield as adults: A meta-analysis of current data. Journal of Animal Sciences. 91:706-712.
*University trial with Actifor® Protect on rearing calves, Germany, 2014, Spring (p< 0.05)
**University trial with Actifor® Protect on rearing calves, Germany, 2015, Autumn (p<0.05)
The study results shown are not intended to represent or guarantee the same or similar results.
Delacon Expert
Get in contact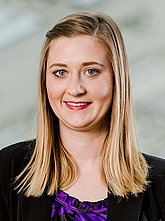 Megan Koppen
RTM Poultry, Sales Group North America
Delacon services
Send us a message