New phytogenic feed additives for poultry under challenging conditions
Steyregg, Austria / Atlanta, USA, February 13, 2019 – In November 2018, Delacon launched Fresta® Protect for weaning piglets. At IPPE, the leading expert in phytogenics brings another product to the market. Biostrong® Protect was formulated to address top concerns in the poultry production.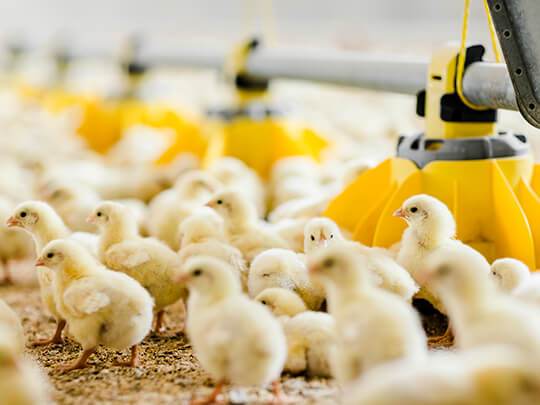 Natural ingredients show synergistic effects if appropriately formulated - likewise, a blend of saponins, essential oils and other ingredients in Biostrong® Protect. The product was designed to satisfy the needs of modern animal feeding strategies. Intestinal disorders, such as coccidiosis and necrotic enteritis cause more than 5 billion US$ globally. "Livestock producers aim to treat poultry without antibiotics, by using natural products. Supplementing broiler and turkey diets with Biostrong® Protect can help the bird to overcome critical stages in better conditions," says Tobias Steiner, Head of Strategic Marketing.
Natural bioactive compounds stimulate the intestinal tract
A functional gut is key for maximum poultry efficacy and welfare. It is the first line of defense against microbial pathogens, toxins, or antigens. Hence, maintaining intestinal health is widely recognized as a fundamental concept in poultry production. It has also become a focus in Delacon's research. Proven results from in-vitro and in-vivo trials show the potential of phytogenic ingredients.
To practice applied science in phytogenics, Delacon opened the Performing Nature Research Center (PNRC) in 2011. It allows precise in-vivo experiments under highly controlled and standardized conditions. Scientists investigate effects on nutrient digestibility and utilization. Moreover, the Delacon team focuses on the effects of phytogenics on animal wellness and health issues.