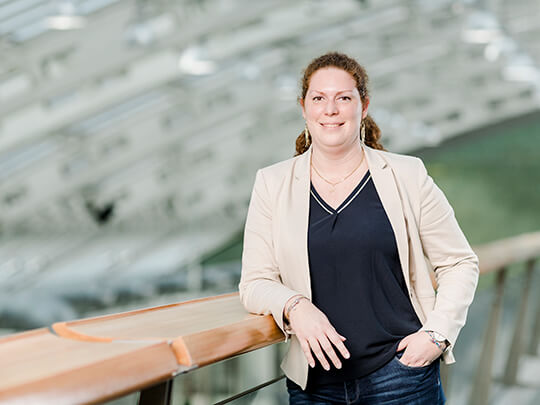 In April Delphine Lacombe joined Delacon as Customer Technical Service Manager Ruminant and completes the team of Thierry Aubert, Species Leader Ruminants. Her main tasks are technical support for distributors and customers, execution, analysis and reporting of new trials for ruminants and the identification of market requirements for new products.
Delphine Lacombe started in the business as nutritionist and sales manager at a local feed mill in France. Already in her studies of animal science at Agrocampus Ouest in Rennes, she specialized in animal production and animal feeding. Lastly, Lacombe worked at a feed additive company in France as sales manager at a national level.
"Consumers are more and more sensitive about the way animals are raised and fed, in link to animal welfare, but also for their own health. From a more practical point of view, with the increase in population, we need to find more efficient and planet-friendly ways to produce animal products. It is clear that phytogenics will have a key-role in the upcoming years," says Lacombe about the future of world nutrition.
"We are very happy that Delphine Lacombe joined Delacon, because with her technical knowledge in animal nutrition and her experience in sales she fits perfectly to our position as Customer Technical Service Manager Ruminant," tells Thierry Aubert, Species Leader Ruminants.