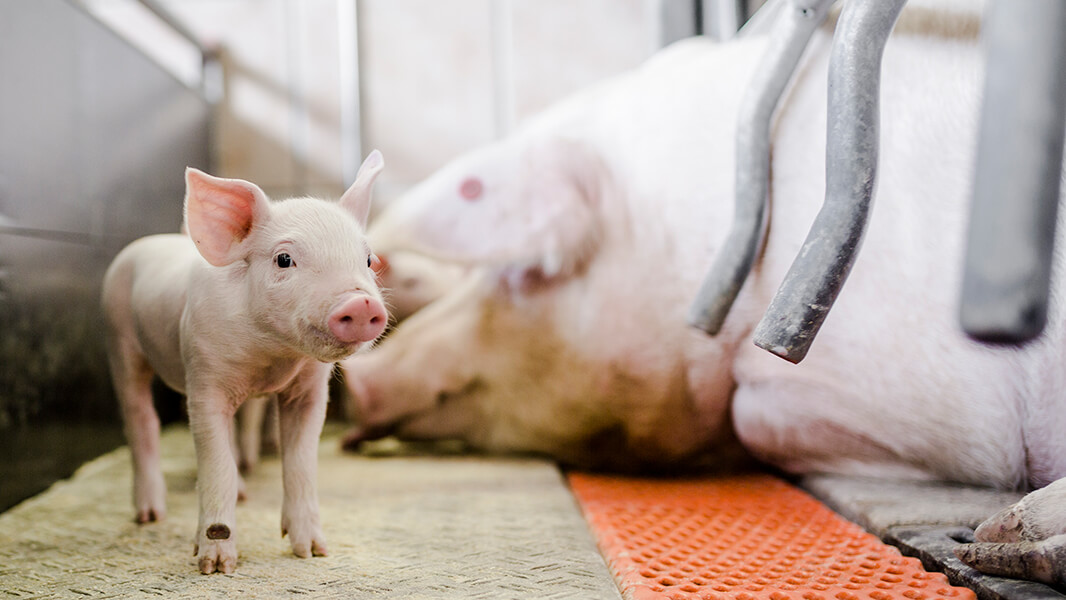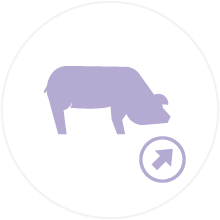 Successful pig production depends on many factors: a consistently high feed intake in pigs right from the start, the development and maintenance of a stable digestive system, high milk quality and quantity of the lactating sow, and uniformity of the litter - all these are challenges to overcome for profitable piglet production.
To meet these challenges successfully, a high reproductive performance of the sow, a high level of piglet vitality and uniform growth with high feed efficiency is needed.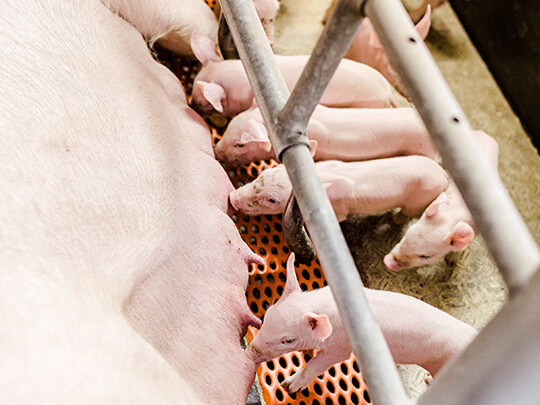 Pig(let) production faces many challenges
Genetic advances in piglet production not only lead to larger litter sizes, but also to new challenges: larger litter sizes mean reduced piglets' weights. Piglets with a lower birth weight often have a reduced livability rate and poor weight gain, which increases days to slaughter. In addition, the lactating sow experiences high weight losses and decreased milk production due to reduced feed intake. This not only impairs the current litter performance – but also the future reproductive performance of the sow such as fertility, litter size and farrowing rate.
Did you know?
Every piglet lost before weaning is a loss of income per sow and every extra day until the pig is marketed increases production costs. In addition, lack of uniformity of body weight in the litters makes weaning more difficult and ultimately it will impact on the management of the pigs at later stages and also increases losses.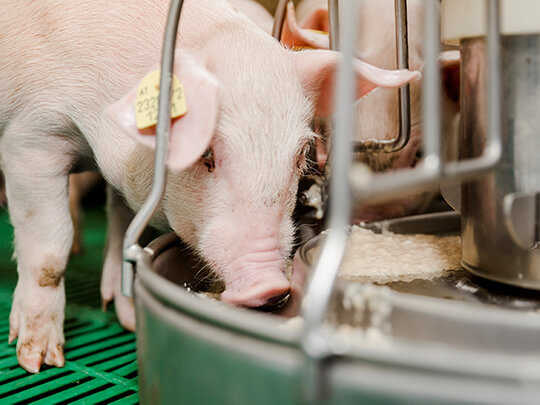 Litter performance begins in the gut
An optimal start at weaning is the basis for a successful pig production. Especially a high feed intake in pigs early on and an optimal daily gain is crucial in order to support the development of a healthy immune system and achieve high growth performance. Adequate growth and vitality of piglets is only possible with high-quality sow milk and high feed efficiency. But in order to be able to absorb and use the nutrients optimally, a healthy intestinal tract is required for sows and piglets.
Challenges & Solutions Swine
Interested in other Challenges & Solutions?
The holistic phytogenic approach for sows and piglets:
Fresta™ F – rely on sow and piglet performance right from the start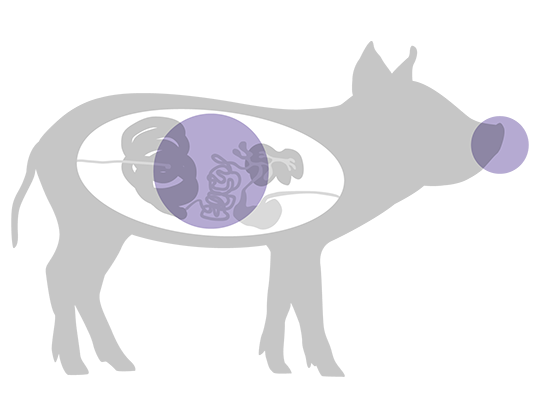 Stimulate feed intake and nutrient utilization, thus contributing to enhanced piglet uniformity and milk quality in sows
Supports growth performance in piglets and helps reduce body weight loss of sows during lactation
Maximizes feed conversion and contributes to higher profitability of pig production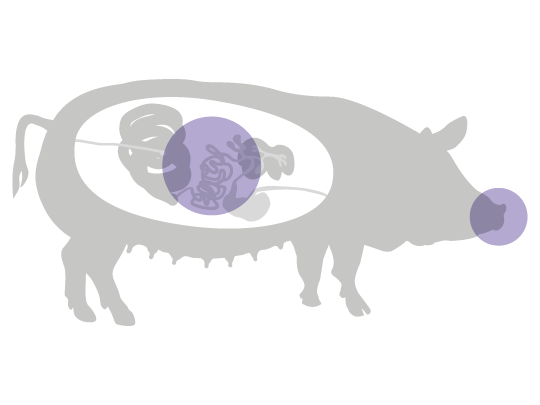 Fresta® F is effective in overall swine production: Due to its special composition of selected phytogenic components, Fresta® F contributes to an optimized and profitable swine production. By increasing piglets' feed intake and daily gain, Fresta® F supports their development and simultaneously improves feed conversion. Sows benefit from increased feed intake and milk production during lactation which ultimately improves litter performance.
Fresta® F enhances feed intake in sows during lactation due to its aromatic composition of selected phytogenics.
Zootechnically proven efficiency in piglets
Fresta™ F was the first EU-approved zootechnical phytogenic feed additive. Fresta™ F zootechnical registration was approved last 2012 with ten year validity. Highest independent authorities confirmed the improvements of Fresta™ F on growth performance in weaned piglets.
Delacon Expert
Get in contact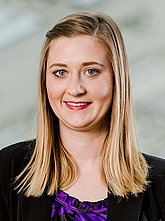 Megan Koppen
RTM Poultry, Sales Group North America
Delacon services
Send us a message