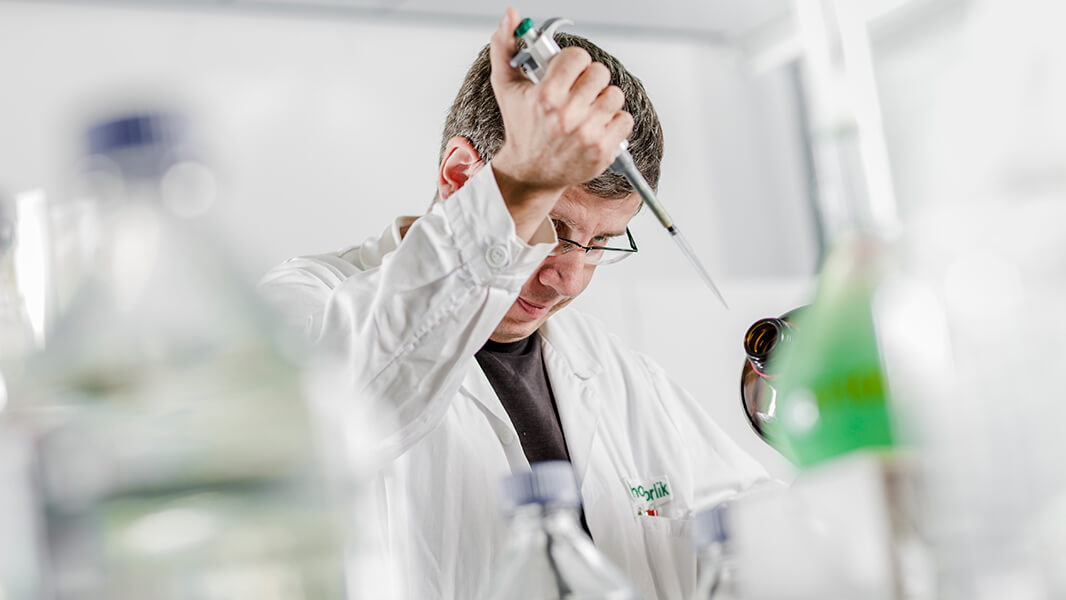 Ensured traceability
At Delacon, quality comes first
At Delacon, quality is always first throughout the company. Our production process is seamless and traceable: From introducing new technologies, over our highly-skilled staff who regularly attend training sessions, to strict control mechanisms in every step.
Quality management by using scientific methods and state-of-the-art concepts
Quality control from the very beginning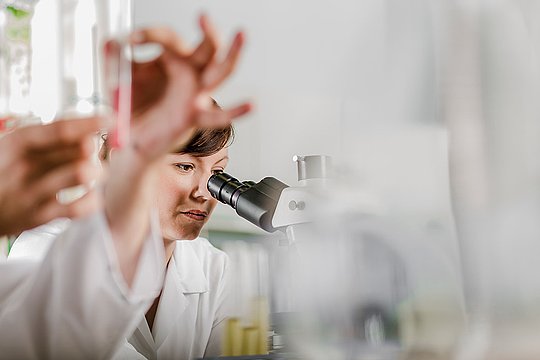 Plant-derived active substances are known to vary vastly across geographic regions, seasons, and parts of plants used. Thus, producers of phytogenic feed additives are sometimes confronted with the argument, that their products suffer from a lack of stable quality. Not least because of implementing an extensive quality management system, which acts as a profound control body, we can truly claim, that these arguments do not represent the today's situation: Delacon applied decades of experience in botanical quality control to deliver a consistent content on the key botanical active substances so that every lot of our products delivers consistent efficacy in terms of feed utilization and animal performance.
"With the help of our extensive quality management system we can assure, that our products and services correspond to the high requirements of our partners and customers."
We are aware that the quality of our finished products is strictly linked to the quality of used raw materials. Thus, one of our key methods is the detection of the total essential oil content of raw materials, for all incoming and outgoing materials by steam distillation. Active substances of essential oils in raw materials and finished products are quantified by gas chromatography (GC) coupled with a flame ionization detector. Lead substances in the finished products are detectable in all feed concentrations by GCMS (mass spectrometry) methodology and allow quality control in the ready mixed feed.
Another key technology to keep up with our high-quality standard is the patented, heat resistant microencapsulation process, preventing evaporation of volatile active substances and releasing them in the gastrointestinal of the animal at the right time.
Following the guidelines of different certifications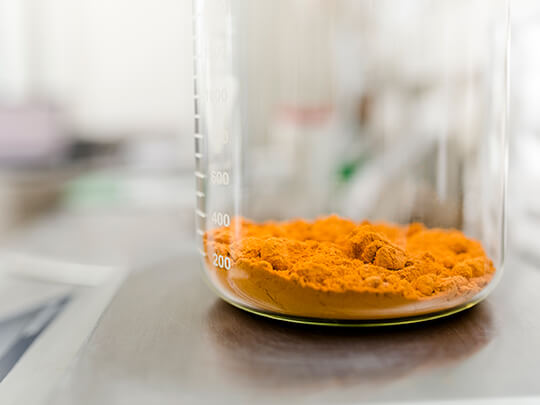 ... to ensure a standardized quality in animal nutrition
For Delacon, the implementation of an integrated high-level quality management is a matter of course and is seen as a prerequisite to interact with our partners. Within our cross-quality network, we strictly follow the guidelines of Quality and Safety System for Speciality Feed Ingredients (FAMI-QS), and ISO 9001:2015, which involves all organizational levels and activities of company.
Our entire production process is governed by HACCP (Hazard Analysis & Critical Control Point) principles. The HACCP system is part of our quality and feed management standards (ISO 9001 and FAMI-QS) and meets the demands of the EU council regulation (EC) No 183/2005 'Feed hygiene'.
It is based on a systematic hazard analysis and risk assessment of potential physical, chemical or microbiological risks associated with each process step or raw material entering the manufacturing process. Since sustainability is actively lived at Delacon, we provide most of our products in an organic farming certified (OFC) version, which is certified by Austria Bio Garantie. The certification by this independent control authority gives proof that our phytogenic feed additive meet Regulation No 2018/848 on organic production.
Different certifications prove high quality standards
ISO 9001: The primary focus of quality management is to meet customer requirements and to strive to exceed customer expectations.
FAMI-QS: quality and safety system for specialty feed ingredients and their mixtures
OFC: proof that our phytogenic feed additives meet highest standards of organic farming
HACCP: preventive system to avoid risks and to assure safety for feed and food