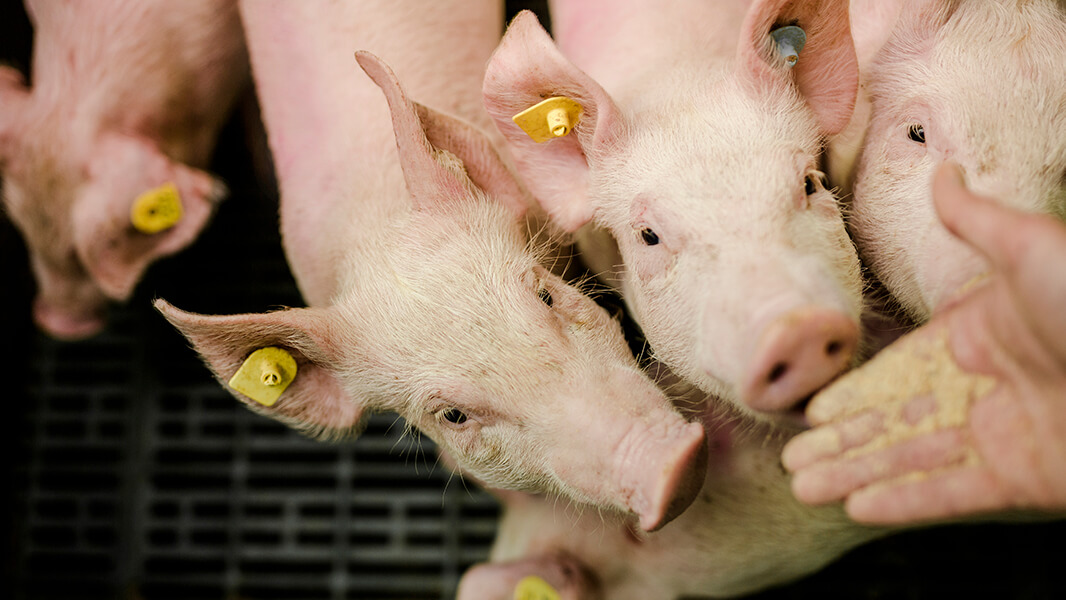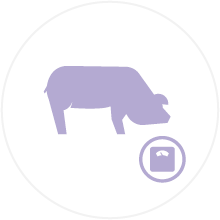 Pig producers have a hard time - rising production costs and falling prices make optimal growth performance in growing-finishing pigs more important than ever. In addition, production results must be constantly adapted to consumer demands – residue-free meat of best quality, reduced environmental impact and improved animal welfare.
In order to achieve the full growth potential of grower-finisher pigs, they need optimal nutrient supply adjusted to their respective phase of life. Additionally, a good feed conversion and stress tolerance are necessary - to achieve target performance while promoting animal well-being.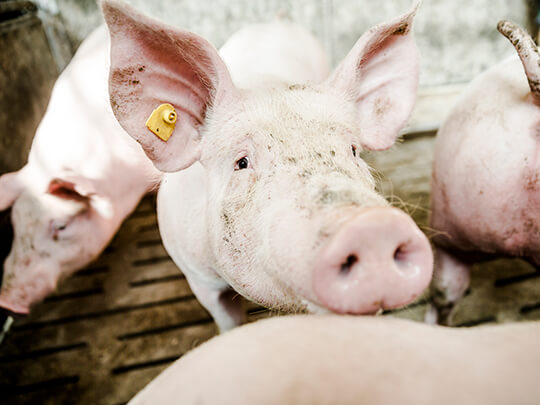 The decisive factor: optimize cost per pound of gain
For a profitable swine production system, the decisive factor is the cost per pound of meat produced - the feed efficiency. During the grower-finisher stage, feed efficiency means obtaining highest growth rates and daily gain while keeping feed costs as low as possible.
A prerequisite for a high growth rate and thus cost savings, is a normal health status of the animal and a good digestibility and absorption of dietary nutrients. Due to an enhanced utilization and retention of dietary energy and protein the growth performance in grower-finishers is increased. This can save feed costs, shorten the finishing period and improve feed conversion ratio.
Challenges & Solutions Swine
Interested in other Challenges & Solutions?
The phytogenic support
Aromex™ Pro – optimized feed intake means more performance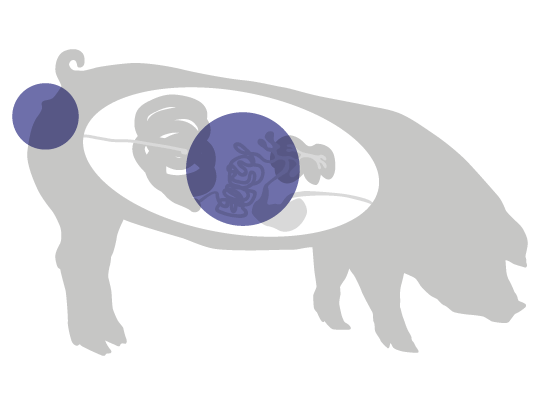 Aromatic formulation of phytogenics perfectly adapted to the needs of growing-finishing pigs
Optimizes feed intake, supporting growth performance in pigs thus maximizing profitability
The thorough selection of ingredients in Aromex™ Pro solutions, like essential oils and saponins, is perfectly adapted to the requirements of profitable pig production. Aromex™ Pro is the holistic solution to optimize feed intake which can support growth performance, and thus profitability.
Some products are only approved for use in certain geographies, end uses, and/or at certain usage levels. It is the customer's responsibility to determine, for a particular geography, that (i) the product, its use and usage levels; (ii) the customer's product and its use; and (iii) any claims made about the customer's product, all comply with applicable laws and regulations. *Any references to "natural/naturally" are as defined by www.aafco.org. Any references to "feed additive(s)" are as per the laws and regulations in the United States. For product registration information, please refer to the product data sheets. ​
Delacon Expert
Get in contact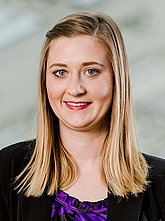 Megan Koppen
RTM Poultry, Sales Group North America
Delacon services
Send us a message