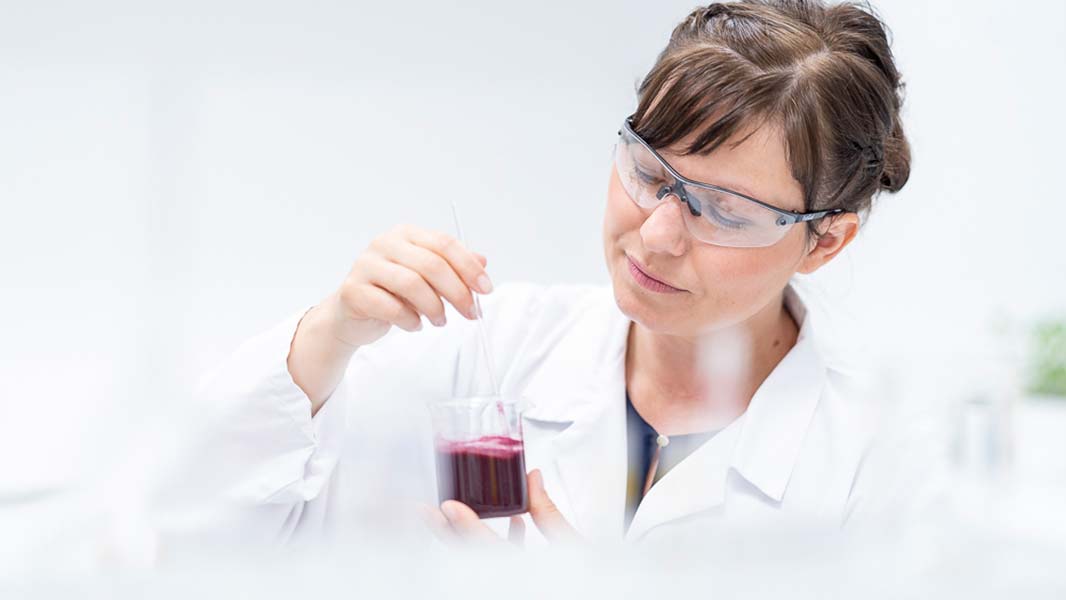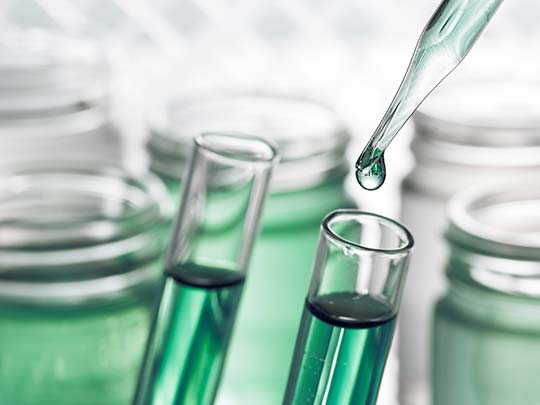 Natural science at it's best – research in phytogenics
From fundamental research to field research
We are the leading experts in phytogenic feed additives – and not without reason: Always being ahead of time. Delacon coined the term phytogenics almost three decades ago and, according to our vision "Unlocking the plant universe for better lives", ever since made full efforts to use the power of nature. Our goal is not only the development of safe and highly efficient feed additives for animal nutrition, but we also aim to create confidence in the natural potential of the world's vegetation.
R&D Team
Creating trust by creating knowledge 
How do we achieve our goals? We at Delacon are convinced that we can accomplish above mentioned targets by one and the same way: Every day, we strive hard to support our vision with scientific data. Our multinational research and development team includes experts from different academic disciplines. The combination of these single fields of expertise arises in a top-performing knowledge center, similar to the synergistic effects of various active compounds in our phytogenic feed additives.
Each scientist of our R&D team contributes with her or his specific knowledge of a certain species to excellent research and steadily growing internal know-how. Moreover, every scientist of our team takes on a second area of responsibility and works on a special topic. Thus, Delacon's accumulated knowledge of experts gets maximized and combines scientific fields of immunology, microbiology or molecular cell biology – it is our knowledge and expertise, which makes Delacon unique and which differentiates us from others.
Using different methods
Research at highest level
Our main objective of our research is to find and evaluate new botanical compounds and their combinations exploiting their full potential in animal nutrition, such as improving feed conversion, increasing daily weight gain, supporting animal health status and reducing environmental emissions. To gain deep insight into these fields of interest, we collaborate with universities and research centers all over the globe. Moreover, we are part of two national research programs: within the scope of Austrian Competence Centre for Feed and Food Quality Safety and Innovation (FFoQSI) and the "Josef-Ressel-Zentrum für phytogene Wirkstoffforschung" we generate profound data using newly developed in-vitro tests, which are the basis of subsequent in-vivo experiments.

This solid scientific network allows us to generate data with various methods: Thus, we are able to evaluate the mode of action of phytogenic substances even under well-controlled stress conditions (heat stress, infections) using specially designed in-vitro tests with C. elegans and cell cultures (CaCo2-cells and HepG-cells). Considering sustainability (one of Delacon's core values) we avoid animal experiments whenever possible and expedient: To verify promising results, Delacon performs in-vivo trials, for example at the company owned research farm PNRC, and further replicates these findings in field trials in different regions all over the world.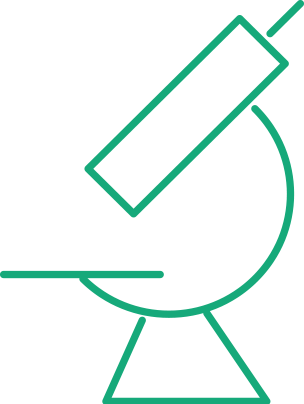 Scientific data as a basis of zootechnical registrations
Our success proves us right
Due to our scientifically substantiated research data base, Delacon was the first company to receive two zootechnical registrations by the EU for phytogenic products - Fresta® F for weaned piglets (2012 with ten years of validity) and Biostrong® 510 EC (2017) for poultry. This registration is the gold standard for feed additives and proves physiological benefits in animal performance.
Due to our science-based approach, we are able to turn belief in fundamental knowledge.