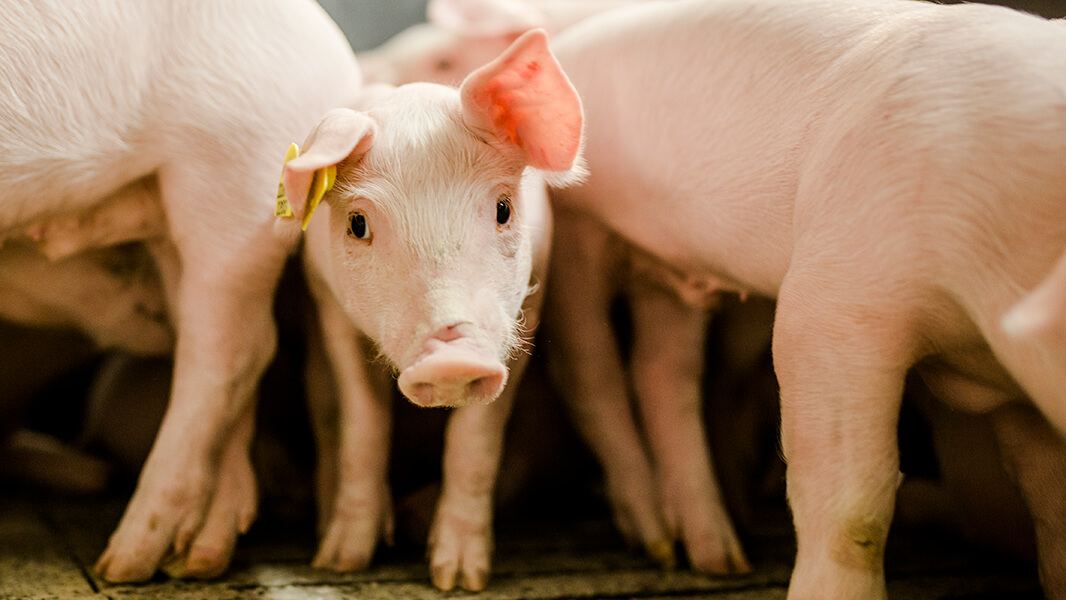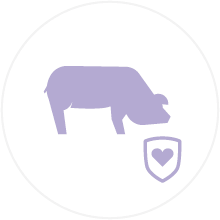 Weaning is a stressful period for young piglets: during weaning and the 10-14 days after, piglets face major challenges. It's a race against time: the piglet is separated from its mother, put into a new environment with new pen mates and less digestible feed presented in different form.
At the same time, its digestive tract and immune system are not sufficiently developed yet to cope with all these changes. This often results in loss of appetite and, consequently, a reduced feed and nutrient intake. In particular, a reduced feed intake - one of the main post-weaning problems in piglets - is seen as a precursor to intestinal imbalances.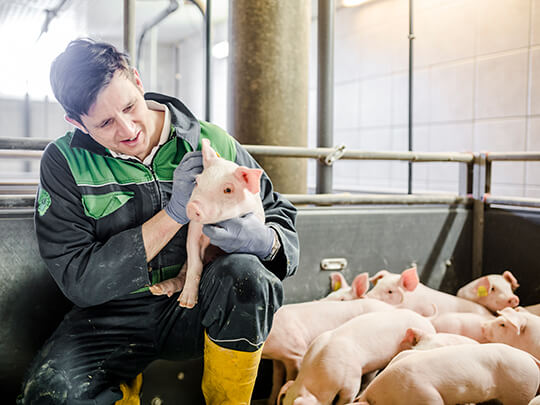 Maintaining gut health is the key to success
In the development of the intestinal tract of piglets, a distinction can be made between the phase immediately after birth and after about 3-6 weeks. While in the first phase the intake of colostrum is essential for the protection, growth and maturation of the intestine, the post-weaning period is the time of greatest risk for the occurrence of intestinal problems. The aim here must be to ensure high feed intake through tasty and highly digestible feed to meet the piglet's energy needs, support microbiota and ensure the development of normal gut health post weaning.
The development of the intestinal tract and its microbiota is the key to a profitable pig production. In a healthy intestine, feed nutrients are efficiently converted into growth. A higher growth performance of the piglets shortens the time to reach the market weight and increases the profitability of the pig production.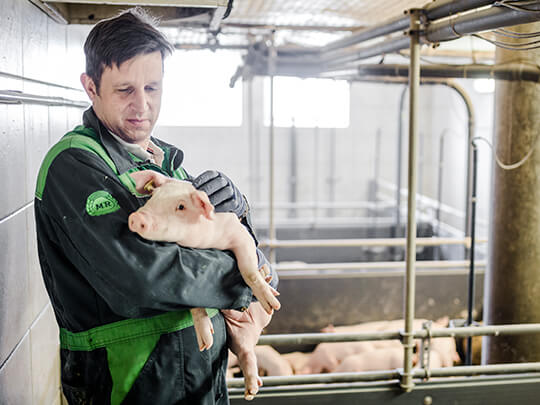 In future, common solutions may not work anymore
Probably you know that to reduce the development of antimicrobial resistances, legal restrictions on using antibiotic agents for prophylactic purposes are becoming a reality – and not only in the EU. This increases farmers fear of losses, medication costs and compromising health and welfare. In addition to the use of antibiotic agents, adding zinc oxide (ZnO) to the diets used to be a common practice for controlling post-weaning challenges and maintaining normal intestinal health status.
However, there are questions about ZnO being involved in the development of antibiotic resistance as well as environmental concerns due to high levels of excreted zinc ions. As ZnO will be banned in the EU by 2022, the time is right to focus on non-medical alternatives for an upstream protection by strengthening the animal's intestine during the sensitive weaning period with natural substances.
Challenges & Solutions Swine
You want to find out more about other Challenges & Solutions?
Phytogenic support for weaning piglets:
Fresta® Protect – support your piglets post-weaning
Specifically adapted to the piglets needs post-weaning
Enhances palatability and feed intake post-weaning
Supports maintenance of a healthy gut under challenging conditions, thus contributing to overall profitability
With Fresta® Protect, Delacon has developed a phytogenic feed additive specifically adapted to the needs of piglets in the post weaning phase. The tasty formula of essential oils, mucilages and flavonoids supports feed intake and digestibility and helps to maintain normal gut health post weaning. Thus, supplementing post-weaning diets with Fresta® Protect contributes to overall profitability in pig production.
Nature that works – proven scientifically
Studies conducted with Fresta® Protect have shown that a healthy gut can reduce the susceptibility to post-weaning diarrhea, and, as a result, reduce the costs of medication.
*University trial with Fresta® Protect in piglets post-weaning, Germany, S038b (p<0.001)
Delacon Expert
Get in contact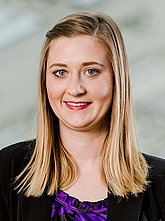 Megan Koppen
RTM Poultry, Sales Group North America
Delacon services
Send us a message