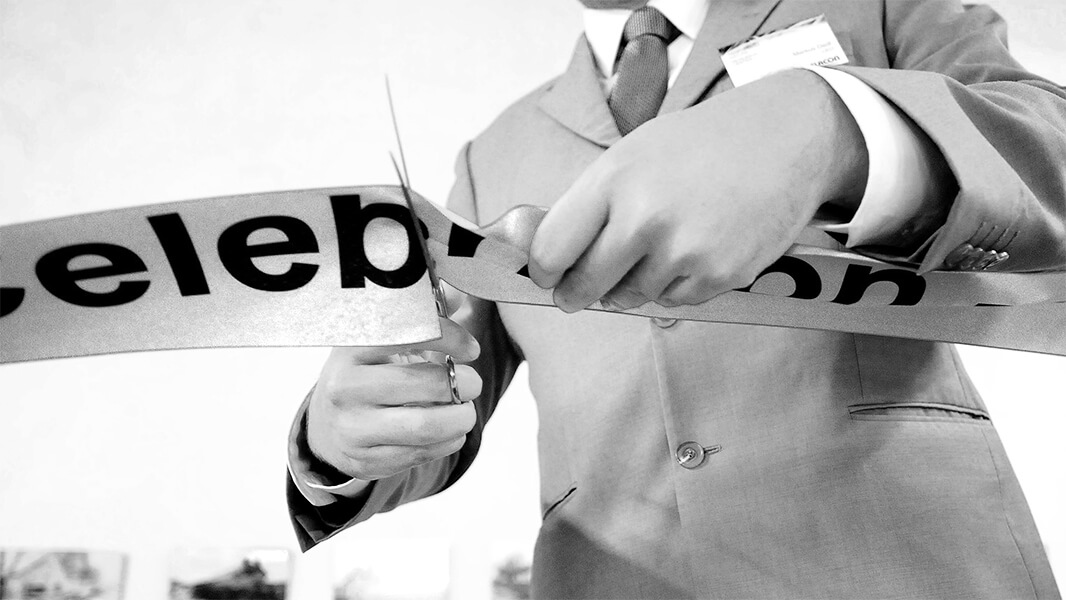 1988
Foundation of Delacon
Delacon is founded in Steyregg, Austria, as a private company with own production facility by Helmut Dedl. Based on research in phytogenics carried out during the previous years, including scientific and field trials, a new kind of feed additives is introduced to the market - phytogenic feed additives. In the same year, the Delacon sales office in Hungary is founded.
1992
Foundation of Delacon Czech Republic
Delacon establishes a subsidiary in the Czech Republic to support the Central-Eastern European (CEE) markets.
1993
Modernization of production facilities
Business is good and phytogenics gain importance. The production facilities are modernized for the first time and a new mixing facility is installed.
1994
Foundation of Delacon Slovakia
Delacon's network of subsidiaries and distributors is growing. Especially the CEE market shows high interest in the natural alternatives for replacing antibiotic growth promoters. Delacon founds a new office in Slovakia.
1995
Growing network and product portfolio
Delacon covers 12 countries in Europe and Asia with own subsidiaries and distribution partners. Phytogenics continuously prove to be more than a replacement for antibiotic growth promoters. The natural and sustainable solutions show much wider effectiveness than synthetically-produced substances. New products are being launched, containing saponins for the reduction of environmental emissions from livestock production.
1999
Phytogenics gain momentum
The demand for phytogenic feed additives is steadily rising. Delacon sells its products in more than 30 countries.
2000
Making our high quality standard official
Ensuring constantly high quality in all fields of our business is and has always been important to us. But we want to prove and not only claim this. Therefore, Delacon is being certified by ISO 9001 quality management standard as a first step in a series of official quality management confirmations.
2001
R&D is our core competence
Research and development (R&D) has been our core competence right from the start. Delacon invests constantly and heavily into R&D to guarantee innovative products and state-of-the-art technologies. The standard GC/MS procedure for traceability of our phytogenic feed additives in ready mixed feed is established. In addition, Delacon introduces a highly heat-resistant micro-encapsulation technology as a milestone in product stabilization.
2002
Delacon is awarded for innovation and performance
Delacon receives the PEGASUS award in Gold, the business prize of Upper Austria. Among top small and middle-sized enterprises, Delacon ranks number one in terms of innovation, export activities and economic profitability. In the same year, the sales office in Hungary is restructured to a fully operating Delacon Kft (company limited). Moreover, the next cornerstones in official quality standards are achieved. Delacon is being certified ISO 9001:2000 and the HACCP concept is implemented.
2003
Global expansion and full traceability
The Asia Pacific Regional Office is founded. Furthermore, Delacon receives certification as QS-partner (German quality standard) as well as the Dutch GMP-13/QC certificate. With these quality management programs, Delacon fulfills the EU Regulation 178/2002 for full traceability of production. Selected products are also certified for organic farming according to EU Regulation 2002/91.
2004
Foundation of Delacon Poland
Another step forward in global expansion is taken as Delacon founds a subsidiary in Poland.
2005
Modernizing the production facility – again
To ensure highest present and future standards of production, a second location in Steyregg is founded and the production facility is completely reconstructed. We have been sure of nature's huge potential right from the start, and Delacon's success has proven us right. Therefore, dividing into an administrative headquarter and a separate production site is also the basis for future extensions and modernization.
2006
The beginning of a series of top-class events
Delacon organizes the Performing Nature Symposium for the first time. It is staged in Vienna for a selected group of guests to discuss and evaluate latest trends on efficiency and sustainability in animal nutrition. The outcome of this event strongly gives direction to the developments in the company's strategy and in the feed industry.
2007
Being anywhere our customers need us
Delacon founds further subsidiaries: the Global Sales Office in France and Delacon USA, Inc. Another milestone in quality management is also achieved: the FAMI-QS certification (European Feed Additives and Premixtures Quality System).
2009
The hot spot in Greece
The second edition of the Performing Nature Symposium is held on the Greek island Crete, where Delacon gathers 250 people from more than 25 countries. In two days 18 speakers give valuable inputs and insights with regards to trends in animal production and nutrition, immunity and environment.
2010
Handing-over of management to Markus Dedl and founding of Delacon China
In 2010, founder Helmut Dedl handed over the management of the entire Delacon company with all its subsidiaries to his son Markus Dedl. In due course, the ownership allocation followed step by step.
The same year, Delacon Biotechnik GmbH offices in Shanghai and Beijing were founded.
2011
Delacon's own research facility
The Performing Nature Research Center (PNRC) is established. It is specifically designed to the requirements of our fields of research in order to guarantee the highest level of performance.
2012
Pioneering again with the first phytogenic zootechnical feed additive
Delacon is the first and only producer of phytogenic feed additives in the world with a product being approved as zootechnical feed additive by the EU. After passing a stringent, independent assessment of quality, safety and efficacy, Fresta® F obtains the highest classification of feed additive registration.
2013
Boosting our capacities
Success in more than one way: Delacon celebrates its 25th anniversary along with a further enlargement of the production facilities, enabling that capacities are tripled. After facing a record year in terms of market demand, the Delacon team is growing steadily around the globe.
2014
Time for another innovation
Delacon hosts its third edition of the renown Performing Nature Symposium, featuring more than 350 guests, including customers, distributors, leading scientists, economists and industry leaders of the feed sector. The event provides a platform to discuss current and future challenges in animal nutrition, and share innovative approaches as well as best practice experiences. Despite holding the biggest event in the company's history, Delacon also introduces a new corporate design with an outstanding appearance at Eurotier 2014.
2015
Reorganization of Product & Innovation division
Delacon restructures its Research & Development, Product Management and Innovation teams. To use synergies even more efficiently, these previously separated teams are now united within a new division called 'Product & Innovation'.
2016
Match in nature – an exclusive collaboration of two leaders for the US market
Delacon is expanding their long-term partnership with Land O' Lakes Inc. for the US market, and becomes the exclusive partner for phytogenic feed additives of PMI Nutritional Additives.
2017
Striving for gold: Delacon receives authorization for second phytogenic zootechnical feed additive and announces strategic partnership with Cargill
With the successful authorization by the European Commission, Delacon is the first and only manufacturer of phytogenic feed additives with two zootechnical products in the portfolio. After Fresta© F obtained the highest classification of feed additives registration in 2012, the poultry product Biostrong© 510 EC also achieved this scientific gold standard.
Moreover, Delacon and Cargill have agreed to a strategic global partnership with focus on markets outside the US. This partnership builds on a successful collaboration that both companies built over the last years with the aim to further extend the market presence of phytogenics feed additives.
2018
Next step into a new era
After 30 years in the business and celebrating the anniversary, Delacon stepped 2018 into a new era. Delacon invests more than 20 million Euros in a new hub in Austria to expand its leadership in phytogenics. Another highlight of the year was the SME Star Award which is awarded from the European Parliament. Delacon won this "Oscar" for small and medium-sized enterprises in Europe. Also, a new product was introduced: Fresta® Protect is helping piglets through weaning challenges.
2019
Delacon continues to grow
We were pleased to welcome around 30 new team members. In addition, Delacon launched two products: Biostrong® Comfort and Biostrong® Protect. They support poultry under heat stress or challenging conditions.
2020
Welcome to the Delacon Hub
The Delacon Hub became an important meeting point for team members from around the world. In October the new production facility was put into operation, enabling the production of up to 20,000 tons of phytogenics. With the Hub, Delacon entered a new era. Toward new products, perspectives, and opportunities.
2021
Growing product portfolio
Launch of Biostrong® Fertile, a unique formulation, specially developed to enhance reproductive performance and control oxidative stress in breeding males.