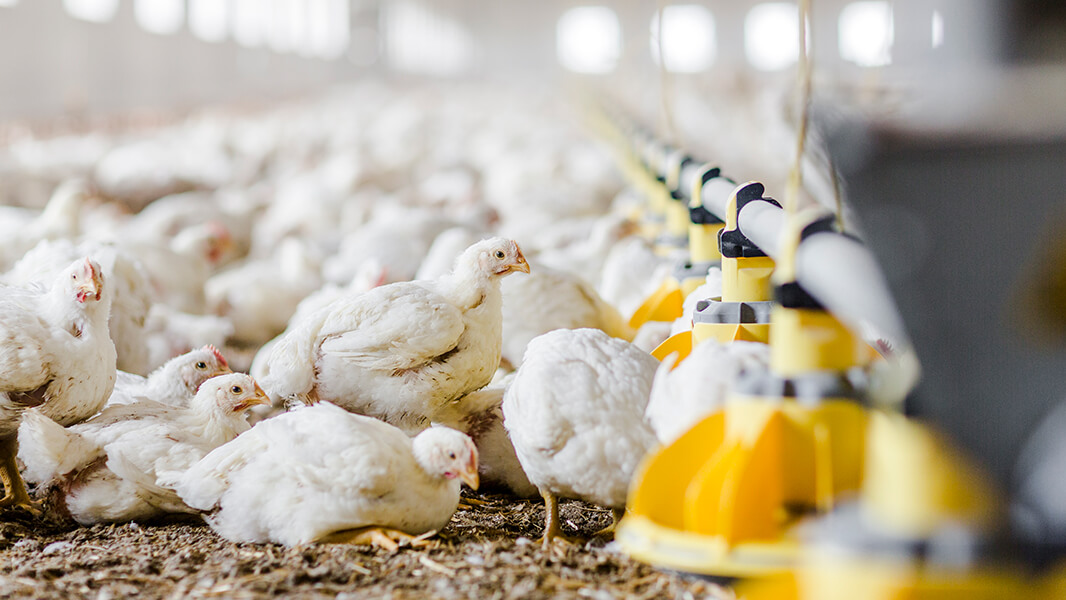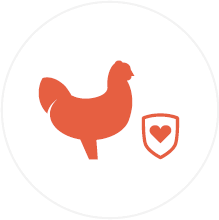 Coccidiosis and Necrotic Enteritis are among the top concerns in broiler production. Production losses and treatment costs run globally up to billions of US$ per year. Moreover, reducing the use of antibiotics in the livestock industry has become a world-wide target to decrease the occurence of antibiotic resistance in pathogenic bacteria.
Also, the use of ionophore and chemical coccidiostats are viewed more critically, because of potential resistance of parasites. Alternatives are necessary in the poultry industry to maintain healthy birds with normally functioning gastrointestinal tracts and contributing to good performance and financial returns.
Poultry need support when enhanced challenges are foreseen. But where to start when searching for a holistic approach?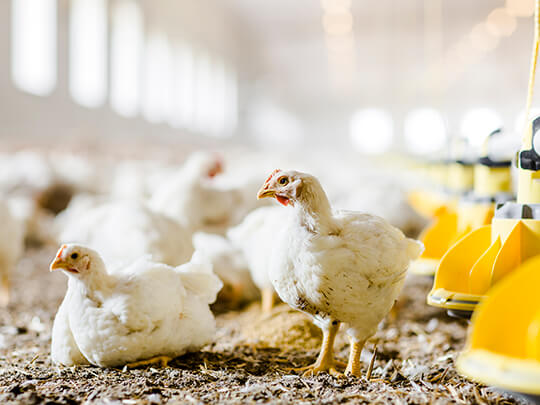 A functional gut: Key for sustainable performance
A variety of stress factors, such as re-housing, pathogen challenges, and vaccinations, strongly impact one particular of poultry production: feed intake. Without adequate feed intake, nutrient supply is limited for physiologic maintenance, like intestinal integrity and natural defense mechanisms. A less robust and thus permeable intestinal wall offers less protection against pathogens and challenges the immune system of the bird – reducing performance. The best strategy to ensure performance and financial return is to strengthen the healthy gut rather than having to treat infections like coccidiosis and necrotic enteritis with expensive medication.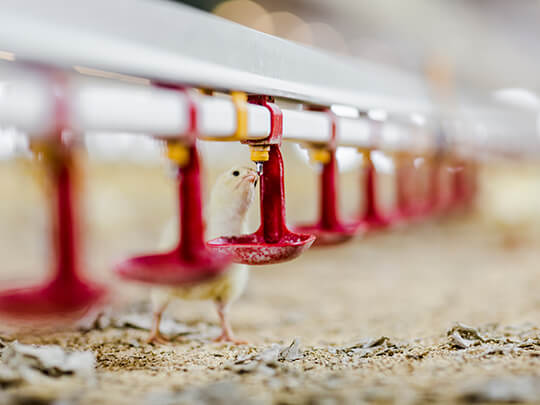 Poultry health is your wealth
Many factors impact gut health, like the composition of the gut microbiota, a balanced nutrient supply and feed additives. Although our understanding of gut health is far from complete, knowledge about it is accumulating, allowing us to enhance the robustness of our flocks and bring financial improvements. As the gut represents the first line of defense and is key for sustainable and profitable poultry production, it is of high importance to maintain it functional even under challenge conditions.
Challenges & Solutions Poultry
Interested in other Challenges & Solutions?
Addressing the top concerns in poultry production:
Biostrong® Protect - full phytogenic protection under challenge conditions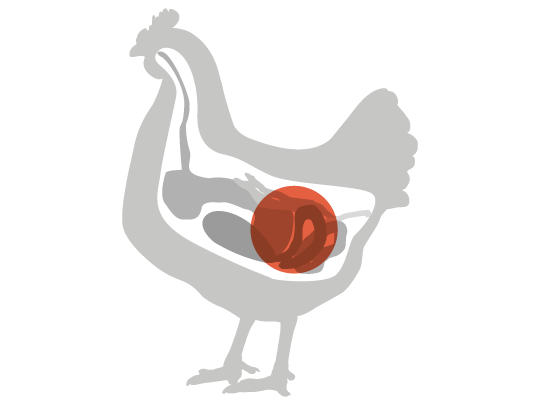 Maintains feed intake particularly under conditions of enhanced challenge
Supports poultry to stay in good condition
A highly reliable phytogenic solution for poultry species based on quality and science
Biostrong® Protect is designed to keep birds in optimal condition especially in phases where enhanced health challenges are foreseen. Based on natural, phytogenic compounds, such as saponins and a specifically selected blend of essential oils, the components in Biostrong® Protect work in synergy to maintain normal intestinal health and feed intake, thus supporting profitable poultry production under challenge conditions. Supplementing broiler and turkey diets with Biostrong® Protect from the first day of life can help the bird throughout the most critical stages of production – thus it contributes to overall profitability.
Nature that works – proven scientifically
Our research has shown that Biostrong® Protect contributes to maintain intestinal health even under challenge conditions.
Biostrong® Protect helps with its sophisticated formula of phytogenics to improve body weight gain and feed conversion ratio.
Selected Delacon products may be used in organic production in accordance with Regulations (EC) No 2018/848. For more in depth information, please contact our Delacon expert.
*Average data of 4 trials on the effect of Biostrong® Protect on broilers challenged with mixed infection of Coccidiosis and Clostridium perfringens, P102, P111, P154, P169
**Average data of 7 trials on broiler performance with Biostrong® Protect, P102, P111, P154, P165, P166, P147, P169
Delacon Expert
Get in contact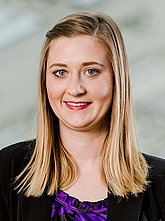 Megan Koppen
RTM Poultry, Sales Group North America
Delacon services
Send us a message