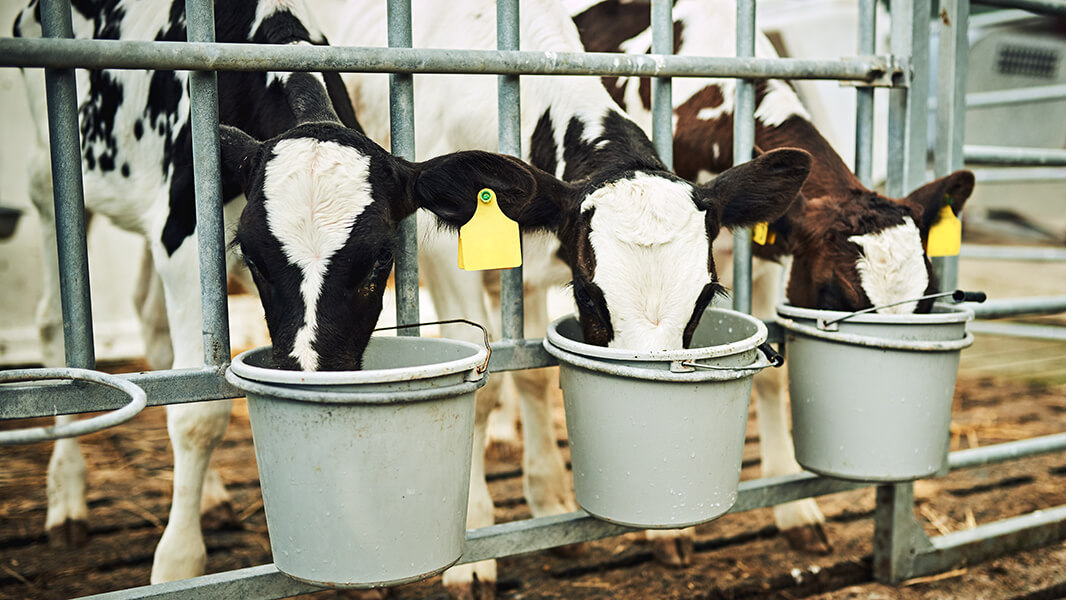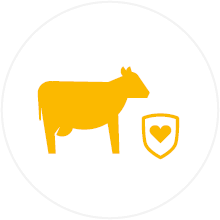 For young ruminants not only the switch from monogastric milk digestion to a fully functional ruminant digestive tract is challenging. Other challenges in terms of feeding transition, the introduction of concentrate and fiber in the diet, weaning, and any changes in shelter and surroundings, must be overcome within the first weeks of life. Maintaining normal digestive and respiratory functions in calves contributes to the economic success of the production. Because chronic respiratory lesions or gut disorders may impair the performance of growing and mature animals, it is worth supporting the development of healthy calves from the beginning.
Calf performance today impacts milk yield of tomorrow
A low feed intake during the first weeks of life can reduce the long-term growth rate and may impair later performance for all ruminant species. The time of first lactation milk production could be delayed in dairy cattle and dairy goats, just as the finishing performance of beef cattle and lambs could be negatively impacted, resulting in reduced profitability of the operation. Early feed intake is crucial for the development of a stable intestinal microbiota and for maintaining long-term stable digestive functions in calves.
Did you know?
A reduced average daily weight gain leads to a later 1st calving and lower milk yield in 1st lactation.
An increase in feed intake (from the milk or calf milk replacer and starter feed) during preweaning period has a positive effect on the long-term productivity of dairy calves: for every 100g of preweaning ADG, dairy cows produced 150kg more milk during their first lactation.1
A healthy calf means high growth performance
The gut is where the performance and resilience of the calf begins: if feed intake and nutrient utilization are reduced, the immune system may lack the energy required to maintain stable respiratory functions and digestion. Good palatability and digestibility of nutrients from milk and/or concentrate can contribute to the decisive energy and protein supply within the first weeks of life. Thus, the first goal must be to improve feed intake and thereby strengthen the normal digestive functions. By maintaining normal respiratory functions, consistent digestive functions and stimulating feed intake in calves, average daily gain and thus overall performance can increase.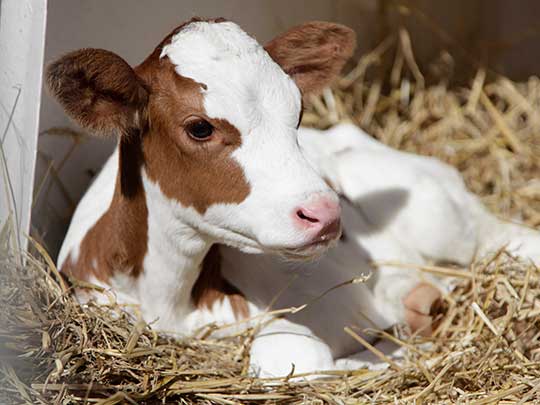 Phytogenic support for calves: Actifor™
Profitable calf production needs a natural start: The unique active phytogenic complex in Actifor™ solutions is tailored to the needs and preferences of young ruminants. Actifor™ solutions stimulate the appetite. An increased feed intake is associated with better daily weight gain and feed conversion. The feed intake-enhancing properties of Actifor™ solutions can also help maintain the normal health status of the calf, as shown in our research.
1) Soberon and Van Amburgh, 2013. LACTATION BIOLOGY SYMPOSIUM: The effect of nutrient intake from milk or milk replacer of pre-weaned dairy calves on lactation milk yield as adults: A meta-analysis of current data. Journal of Animal Sciences. 91:706-712.
Some products are only approved for use in certain geographies, end uses, and/or at certain usage levels. It is the customer's responsibility to determine, for a particular geography, that (i) the product, its use and usage levels; (ii) the customer's product and its use; and (iii) any claims made about the customer's product, all comply with applicable laws and regulations. *Any references to "natural/naturally" are as defined by www.aafco.org. Any references to "feed additive(s)" are as per the laws and regulations in the United States. For product registration information, please refer to the product data sheets. ​
Delacon Expert
Get in contact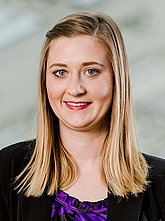 Megan Koppen
RTM Poultry, Sales Group North America
Delacon services
Send us a message